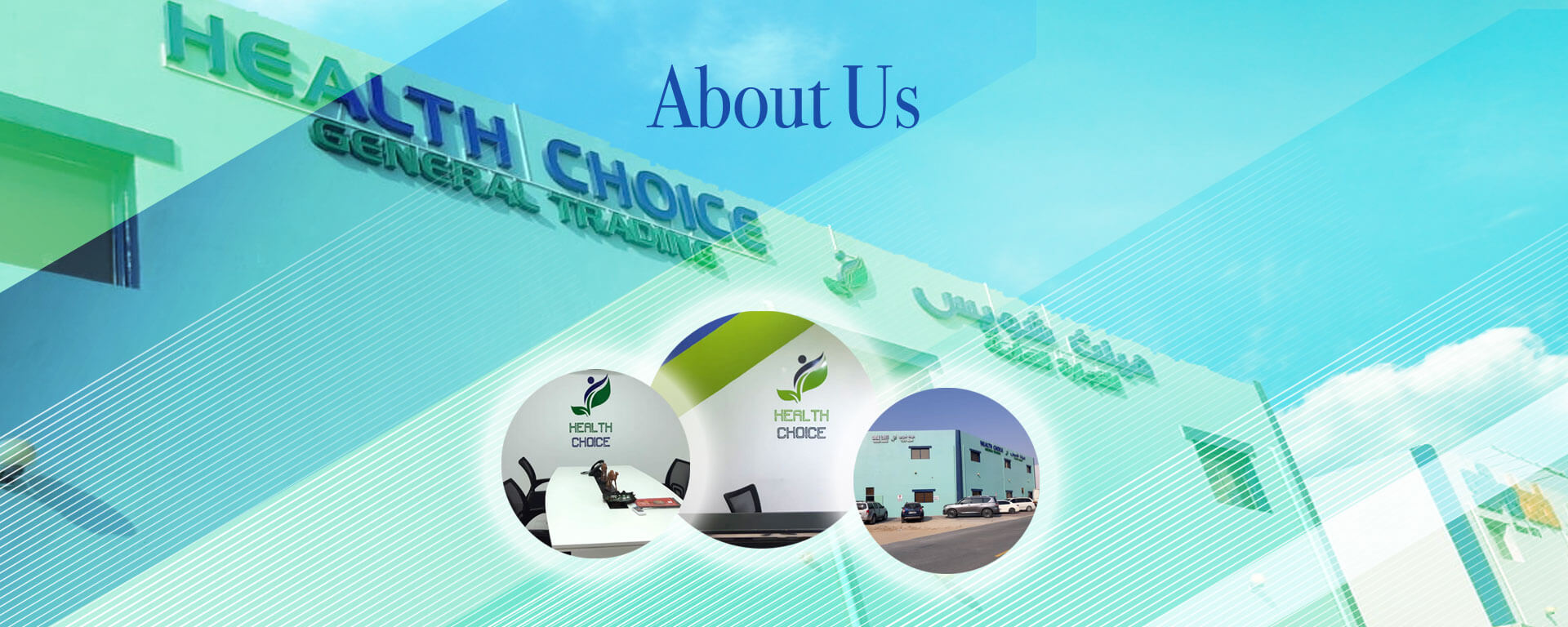 Health Choice
General Trading Services
Health Choice General Trading Has Been Established As A Healthcare Company In Dubai – United Arab Emirates. The Company Is Specialized In Selling Wide Range Of Healthcare Products And Total Solutions For Hospitals, Clinics, Pharmacies, Retail Shops With Combination Of Selective FMCG Range In ( Food & Non Foods ) Distributing in Retail, Wholesale, Horeca, Institutional, Catering & Export.
Health Choice General Trading is a member of Dubai SME. Dubai SME was established in 2002, Dubai SME was created as an integrated division of the Department of Economic Development (DED). It was developed as a resource for support, information and outreach for the growing small and medium enterprise sector. Health Choice General Trading carries more than 30 combine years of expertise both in healthcare & fmcg wide range of products providing the targeted consumers quality, Price & Packing. Our basket of products carries mixture of Healthcare, Personnel Care & Food & Non-Foods such as, Diabetics Basmati Rice, Italian Pasta, Confectionery & Biscuits, Cosmetics & Perfumes, Oral Care, Medical Devicies, etc, sourced from USA, UK, Germany, Malaysia, Indonasia, Turkey & Thailand. The core objective for the division is to provide wide & selective range of Food & Non-Foods quality products which can be accessible & affordable for all segments & sectors.
Our Mission
To Create and Provide Reliable Quality, Services and Value for Our Customers/Consumers and Partners that will improve Healthcare outcomes, Services & Quality FMCG Range.
Our Vision
To be No: 1 the Customer's Preferred Provider of Products, Services and Solutions across the Segments of the Healthcare & FMCG Industry that we Serve.
Business Divisions
Health Choice Offers an Extensive Range of Products and Services through two Business Divisions. These Divisions are Leaders in their Respective Markets, given their Excellence in Managing, Developing and Supporting Leading Brands. Each unit is Managed by Experienced Business Heads, Equipped with the Skills and Resources Necessary to run Efficiently and Provide Outstanding Service to their Customers, Consumers and Suppliers.
Medical Division
Providing Innovative Medical Technologies. A Comprehensive Portfolio, Featuring the Latest Products and Solutions, Medical Division Provides a Unique Platform to Improve Patient Care & Enhance Clinical Outcomes.
CEO Message
We have a Great Understanding of Product Development, and how to Successfully Engage through Successful Product Development. The Advance in Medicine and Strides in Technology are Providing local Communities access to Better Healthcare FMCG Standards. It is our Desire to Provide the Best Care in Our Region.

Our Services

Medical Products
We Cooperate with Reputable and Innovative Medical Device Companies which Produce Trusted Medical Products.

FMCG Products
Hygiene Products are needed not only in Our Homes, but almost Everywhere.

Food Products
We all Love to Eat Well and to Have Good Meals, therefore it's an Essential Point, which Products We Choose in Our Shopping Cart.

Healthy Food Products
In Our Trading Ecosystem, Healthy Food Products have an Important Place and Function.